The Team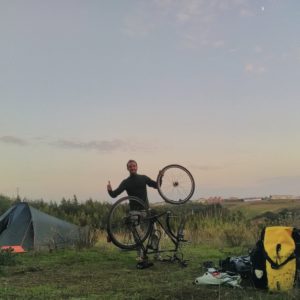 For now, it's just me, Antoine! An offshore renewable energies engineer by trade who recently got back to Nantes after a long bicycle trip. I realized I love guiding when I first tried it during my Erasmus year at Free Tour Stockholm in Sweden. I'm originally from Cannes in the South-East but I fell in love with the city and would really like to help you discover everything interesting there is to know about it!
Enrique (or Kike), Spaniard from Valladolid in Nantes. 4 years here already between comings and goings !
Like many Spaniards, I had to emigrate to find a stability that was not coming. In the meantime, I was lucky to meet Antoine. It was him who motivated me to take up this challenge and since April 2022 we share this passion. It will be a pleasure to accompany you and to discover Nantes – a wonderful city with so many experiences and places to discover!
Recruitment: I'm looking for colleagues!
Are you fluent in English, Spanish, or both?
Are you eligible for the micro-entrepreneur status? (for non-European foreigners, incompatibility with the student visa unfortunately)
Contact me 🙂
Our Partners
Whenever you visit a new city, think Free Tour Community first!
https://freetourcommunity.com/